Fun-seekers know that the best laser tag experience to be had in Lowell and the greater Boston area is at Merrimack Valley Pavilion! Our family entertainment center is the talk of the town for good reason. We have a mind blowing multi-level laser tag arena that people of all ages love. Forget those old-fashioned single-level laser tag facilities you may remember from the 90s; our arena takes laser tag to the next level. With multiple levels of twists and turns, "The Jungle" provides an unforgettable, adrenaline-laced adventure.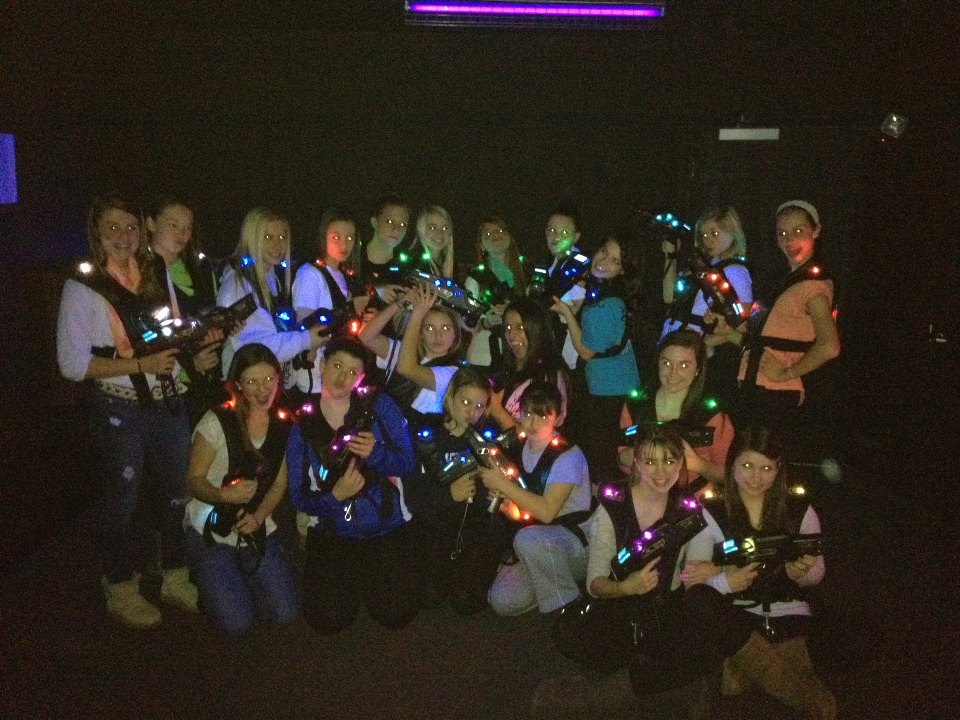 Laser tag isn't merely for kids and teens. Adults have just as much fun at our facility, thanks to its high tech capabilities, tactical fortifications and obstacles, and a wealth of space. You'll burn calories as you run through the arena's levels. More importantly, you'll have an experience so fun you won't be able to wait to vest up and go again! Grab a laser gun and play right alongside your tween or teen. Better yet, gather your child's class or your office co-workers and have a full fledged party at our 6,000 square foot laser tag arena. We can help you host a variety of group events, including:
Fundraisers
Team parties
Class parties
Scouting events
Bachelor parties
Greek events
Day camp or daycare field trips
Church group events
And much more!
And don't forget, laser tag is just the beginning! We are your one stop shop for entertainment, food and fun in the Merrimack Valley. We have one of the most beautiful miniature golf courses in the greater Boston area. We also have a comfortable Sports Cafe where you can enjoy delicious food, have a drink (including beer and wine), and watch sports on our large plasma TVs. Grab a bite to eat or hit the putting green after your laser tag match.
For more information on our laser tag facility and group events, contact us online today or call our group events coordinator at 978-988-2100.