If you're looking for laser tag in Woburn, come to Merrimack Valley Pavilion for the most action-packed laser tag experience in the north Boston area!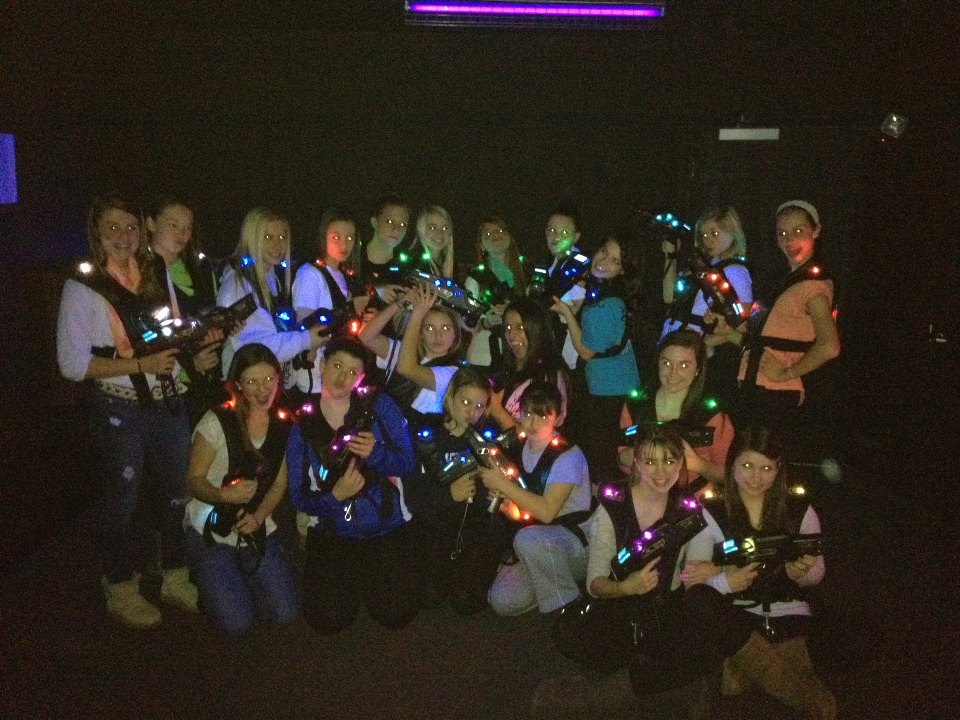 Exhilarating action
Laser tag at MVP is a fast-paced, adrenaline-fueled adventure using laser technology. Participants must use stealth, smarts, and strategy to seek out their opponents and tag the opponent's sensor using their laser gun. Hits are awarded points, and each team competes to see who can rack up the most points and win the day. Each session lasts about 30 minutes including briefing and vesting up to enter the arena.
"The Jungle" laser tag arena
Known as "The Jungle," our brand new laser tag arena spans 6,000 square feet and multiple levels, and is full of twists, turns, and hiding spots. You can change weapons and even experience different game modes for a one-of-a-kind experience every time!
Adding a kick to your group events
Laser tag at Merrimack Valley Pavilion is the perfect option for your north Boston group events. From corporate outings to team parties, school clubs to scout troops, and everything in between, MVP can help you throw an event to remember. Our laser tag games are a great choice for all ages 6 and up, and our family entertainment facility also includes other amenities like mini golf, an arcade, a rugged ropes course for kids 4-12 years old, and our Sports Café where your group can enjoy great food and legendary Richardson's Ice Cream.
Give us a call today to discuss your laser tag group event, or come by and play a round on your own!