*CLOSED FOR THE 2021 SEASON DUE TO CDC HEALTH CONCERNS*
Climb your way into adventure with MVP's rugged ropes course!
This ropes course is an adventure of unique proportions. Kids will be challenged by the 12 unique obstacles. Think one is too tough? We will help your little ones make their way through to the next. This is a great confidence builder course for kids to learn how to work through challenges themselves!
This adventure is a family event! Mom and Dad cheer your 4-12* year olds as they face their fears and work their way through this new take on a familiar scene. 'The Vines' at MVP takes outdoor playgrounds to a whole new level.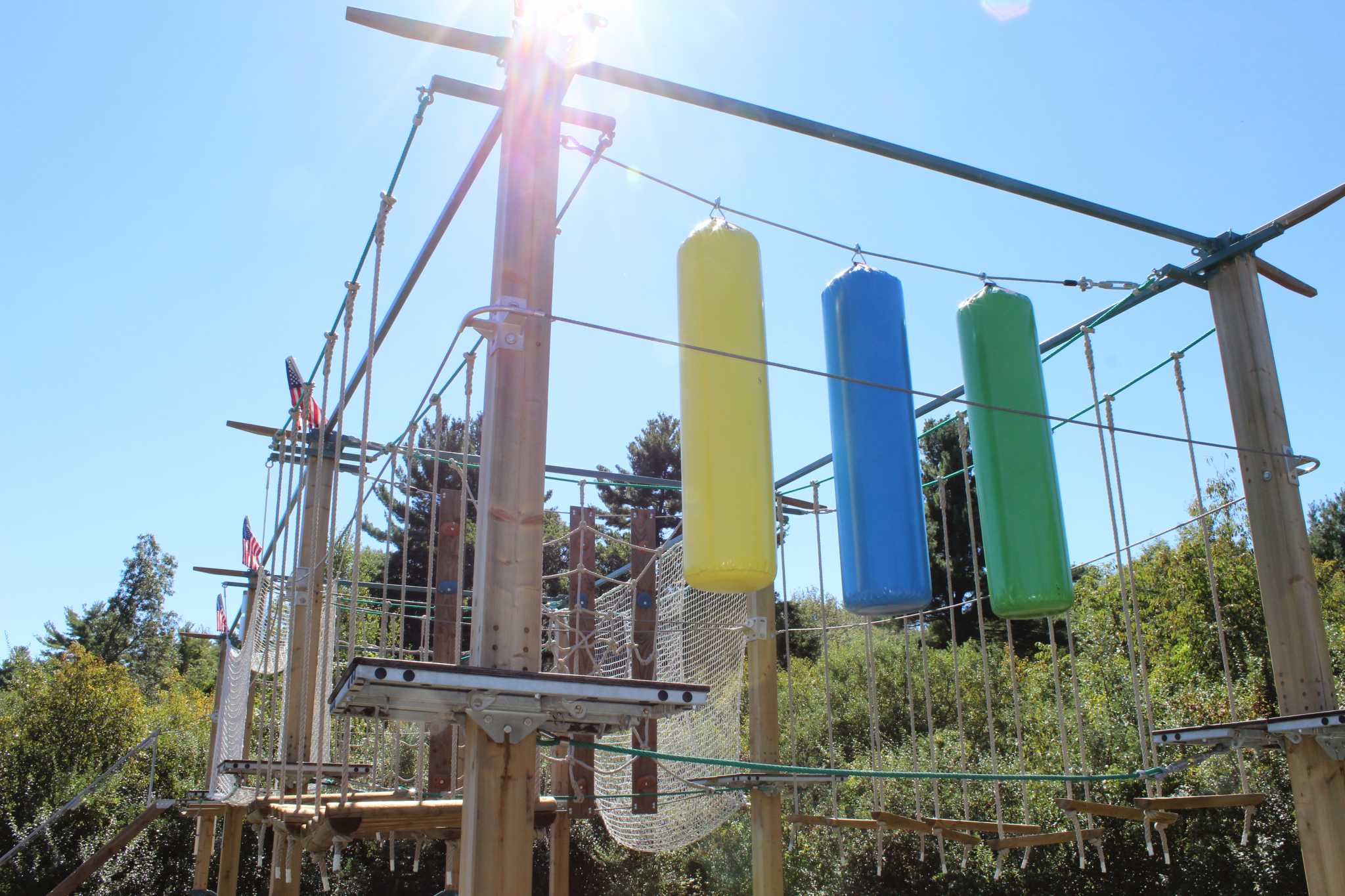 Rates and Information
Admission will only be $14.00 and kids will get two rounds through the outdoor adventure.
*Max weight 120 lbs.
NO OPEN TOE SHOES ALLOWED! (sandals, flip flops, etc.)
Please Note: The Vines ropes course closes at 8:00pm. As the days get shorter in late summer/fall, the closing time will be earlier.